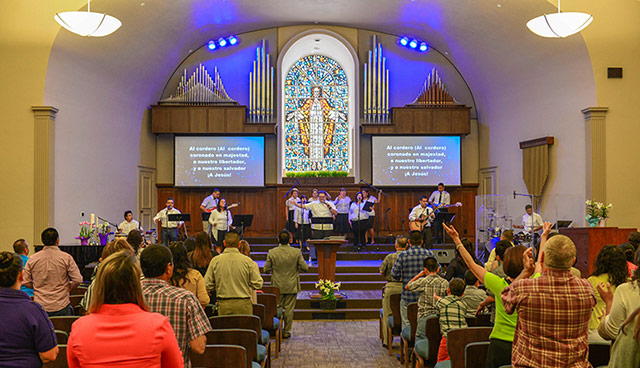 Samsvick Chapel
Sundays at 11:00am (en Español)
Each Sunday in the Chapel, our Hispanic Ministry Renovación gathers for worship. The service is in Spanish, and features a praise band and teaching by Pastors Armando Reyes and Victor Millán.
Discover more about Sundays at Calvary
NOTE: ALL-CHURCH SUNDAYS AT 9:30 AM
May 26, 2019
On these Sundays, everyone 1st Grade and up gather together in the Worship Center. Translation devices are available for Spanish and Mandarin. Children's programs available for Nursery—K.