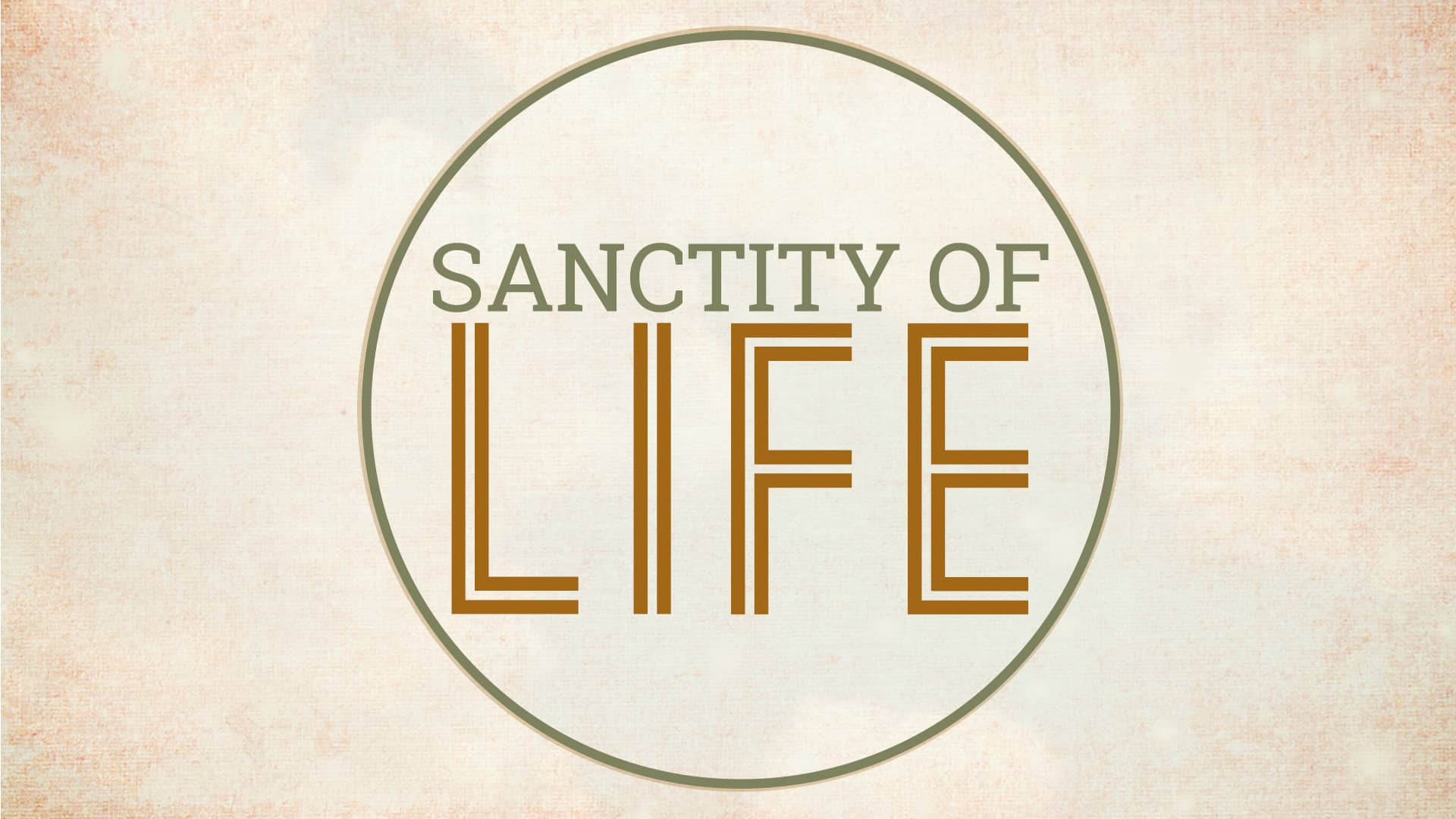 Each year, on the Sunday nearest January 22 (the anniversary of the Roe v. Wade decision), we join thousands of churches throughout our nation to recognize "Sanctity of Life Sunday."
The Bible clearly lays out the idea that we as humans are made in the image of God. This means from the point of conception to our last breath, every life is valuable and precious to God and therefore should be valuable and precious to each of us.
Psalm 139 says it well in verses 13 and 14, "For you created my inmost being; you knit me together in my mother's womb. I praise you because I am fearfully and wonderfully made; your works are wonderful, I know that full well."


At Calvary Church, we live out the sanctity of life by:
Treating every baby in the womb with value. We put action to this value through our partnerships with Obria (Birth Choice) Medical Clinics. Obria reaches out to pregnant girls in crisis and offers them hope + grace and free 3D ultrasounds at every appointment so that they can see the valuable life that is inside them. Through your generosity, Calvary is supporting this vital ministry with a check for $5,000 which will go to cover the cost of 50 ultrasounds!
We also believe that people living with disabilities are made in God's image. During a recent family service in the Worship Center, one of our staff had a moment where God revealed to her His heart as she noticed that the room was filled with members of our church family that have a variety of special needs ranging from being on the autism spectrum to down syndrome and other disabilities.
In addition to our ongoing partnership Capernaum with Young Life Tustin and our Humble Praise LifeGroup, we are creating more opportunities for all ages and stages to be connected at Calvary. This has led us to create a "Sensory Room" filled with various textures, smells, sounds and visuals designed to engage kids with special needs in a calming way so they can have open hearts and ears to receive the amazing message of God's love.
We are so excited to see what God might do as we continue to become a place that is increasingly more inclusive of those who have special sensory and developmental needs. We really need help with "buddies" to shadow some of our kids who need extra support. Please contact us at 714-550-2348 or to learn how you can get involved in this area.
Finally, we continue to support the cause of the Orphan and the Widow as James 1:27calls us to do. In 2015, we hosted an "Exploring Adoption" Bible Study and will continue our partnership with Olive Crest's "Safe Families Program." We will also be continuing Operation Love this year, where the men in our church serve serve widows, single moms and seniors in need through yard work and home repairs.


May Calvary be a church that lives out what we believe, by treating each human life with dignity, respect and compassion in Jesus' name.