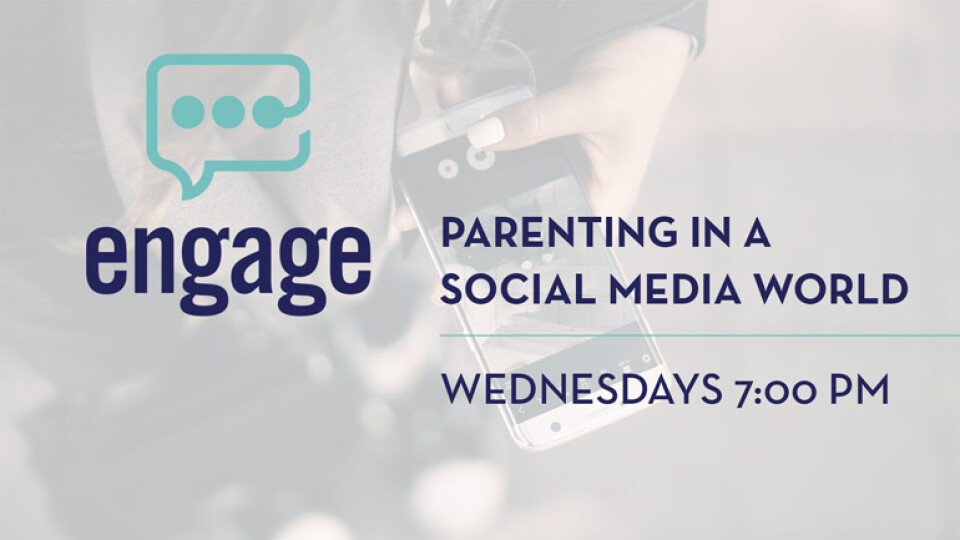 Engage: Parenting in a Social Media World
Wednesdays, September 4 - October 2
7:00PM in Fellowship Hall

Practical help is here!
Raising children in a tech-obsessed social media world is tough. What limits do you put on it? Is it safe? Why can't kids just put their phones down? Is it too late?
We've got you covered! Engage is a five-lesson video and discussion series hosted by Kirk Cameron that will help you navigate parenting in a social media age. Packed with expert interviews, a hands-on study and resource guide, downloadable tools, and biblical principles, it's the ultimate tool for not just surviving but thriving as a parent in today's culture and engaging your children on such a crucial topic!
Each Wednesday Night at Calvary features gatherings for adults as well as amazing programs for Children and Students.
(NO Wednesday Night programs: Oct 30, Nov 27, Dec 18 & 25)