CURRENT SERIES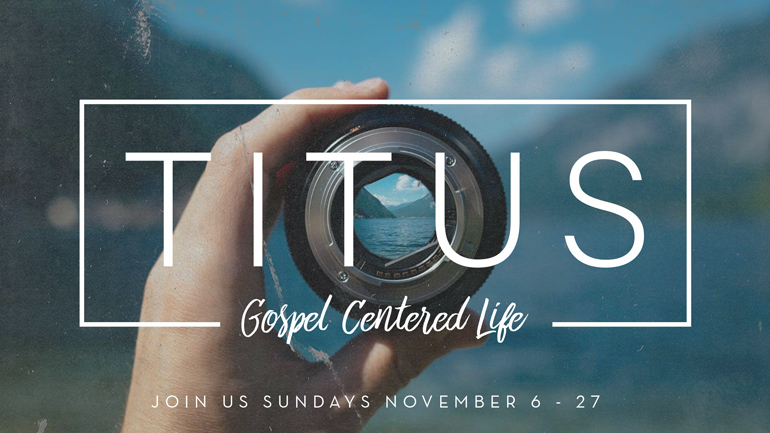 TITUS · GOSPEL CENTERED LIFE
SUNDAYS IN NOVEMBER

Come learn how to produce a faithful and fruitful gospel-centered life as we explore this letter from Paul together. It's all about how the good news of God's generous grace must remain central in our everyday life — so that our homes, communities, and world can be reached for Christ.
---
JOIN US FOR WORSHIP
We would love to see you at one of our Sunday morning services as we gather across cultures and generations to worship Jesus together.
Worship Center · 9:30am (English with ASL Available)
Samsvick Chapel · 11:00am (en Español)
---



SUNDAY MORNING SCHEDULE
8:00 AM - GROUPS
· LifeGroups for Adults
· No Children/Student Ministry Programs available
9:30 AM - WORSHIP
· All Together in the Worship Center (English w/ ASL)
· Nursery-5th Grade Programs Available
11:00 AM - GROUPS + CLASSES
· LifeGroups & Gatherings for Adults
· Nursery-5th Grade Programs Available
· Middle School & High School Programs Available
· Spanish and Mandarin Language Worship Services
---


DIRECTIONS
Calvary is located at 1010 N. Tustin Ave in Santa Ana near the 5 and 55 in the heart of Orange County.