Year-End Giving Update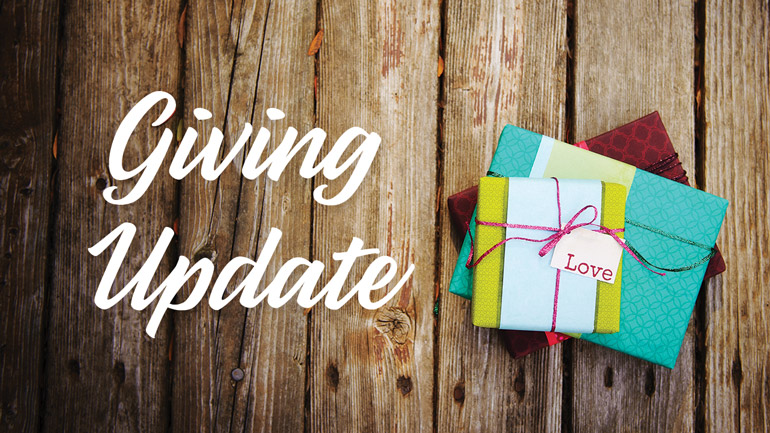 Dear Calvary Family,
As 2017 comes to a close, it is a great time for both reflection and anticipation. As I look back, I am thankful for each of the faithful leaders in Calvary's history who provided a solid foundation for growth, through teaching God's Word and reaching out to those who need Jesus. And, as I look forward, I am anticipating a great new chapter of ministry in and through Calvary Church of Santa Ana.
Over my 22 years here as Senior Pastor, our Lord has provided outstanding leadership on our Elder Board and pastoral staff. What a blessing to be part of God's work to raise up leadership for this next season of ministry. On Sunday, November 12 we affirmed our next Senior Pastor, Eric Wakeling. I look forward to continued service here at Calvary in my new realigned role. For Joy and I, the people of Calvary are our spiritual family and we appreciate the opportunity to support Pastor Eric and all the leaders of our church, continuing to minister to and with each of you.
Thank you for your faithful partnership with us in ministry. Your service and giving is supporting the cause of Christ locally and globally. For example, on November 11 we blessed over 300 people in need at NeighborGood. By offering haircuts, car care, bike repair, grocery boxes, prayer and more, many were able to see the goodness of Jesus Christ through our service.
Our prayer is that together we will experience an even more fruitful ministry for Jesus in the days ahead. This will only be possible as our Lord works in and through each of us. Please consider making an extra year-end donation to Calvary to help us meet our December budget—$600,000 for our general ministry fund and $130,000 for our global mission fund. If we receive more than our general fund target, the additional contributions will help create new exterior fellowship spaces near the north entrance of our campus. Many have benefited from the areas developed around the new field and we want to create other gathering spots like this to foster more connection across cultures and generations.
You can visit my.calvarylife.org to see what you have given up to this point in 2017 by logging in and selecting "my contributions" on the right. If you have questions or want to make a year-end gift of stock (or from your IRA for some additional financial planning benefits) please contact Pastor Michael Welles at or 714-550-2313.
In closing, may this encouragement from Jesus to shine brightly be true of Calvary Church as we seek to glorify God in all we do, "Let your light shine before men in such a way that they may see your good works, and glorify your Father who is in heaven." Matthew 5:16
Merry Christmas,



Pastor David Mitchell
Fall Highlights
Check out these highlights from this Fall at Calvary Church, celebrating God at work and lives changed for Jesus Christ locally and globally. We also celebrate God's great generosity and the generosity of our church community that make these ministries possible.
Click Here to Give Online Today
Learn about other Ways to Give

Joining the ECFA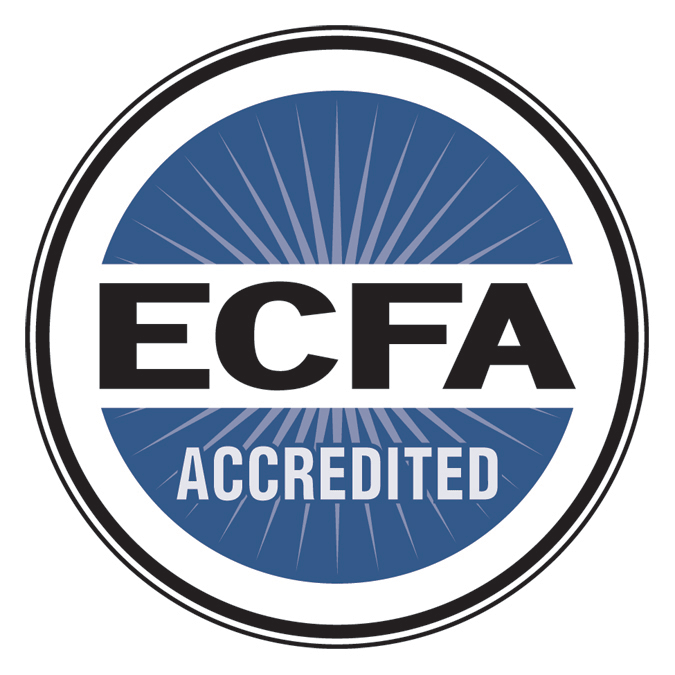 We strive to be good stewards of all God provides for Calvary's local and global ministry. In addition to our annual audit process, we have now also joined the ECFA (Evangelical Council of Financial Accountability) to follow their best practices for financial management of ministries. This accreditation agency is dedicated to helping Christian ministries earn the public's trust through adherence to Seven Standards of Responsible Stewardship. Read below for more details of how Calvary is making a difference locally and globally.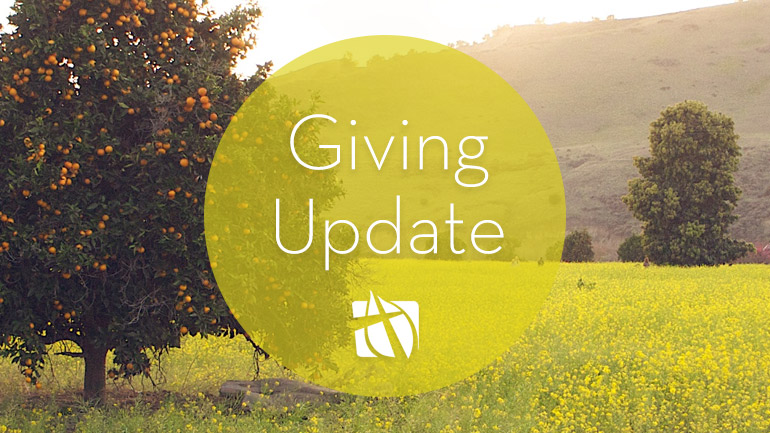 Your Giving is Making a Difference
Thank you to all who have given faithfully and generously of your time, resources, and finances. We are excited about the plans we have to share the love of Christ as we look ahead to 2017. Here are a few highlights of ways your generosity is making a difference in people's lives through Calvary Church:
At Calvary:
· Care Ministries offering counseling, recovery and support through difficult times
· Multiplying discipleship relationships through Alpha and Following Jesus courses
· Equipping and restoring marriages and families through biblical principles
· Reaching the generations to come, by building the new Student Underground
In Our Community:
· Caring for women in crisis pregnancies with Obria Medical Clinics
· Providing resources for foster children who are a part of Safe Families
· Helping the homeless through Orange County Rescue Mission
· Giving gifts to children who have incarcerated parents with Angel Tree
Around the World:
· Supporting 90+ missionary families sharing Christ all over the world
· Translating the Bible worldwide until all have heard the Good News
· Clothing Syrian refugee children in Europe this winter
· Giving resources to orphans affected by HIV/AIDS in Africa
· Building homes for families in need in Mexico
Please pray and consider how God has equipped you to extend his blessings to others by furthering the work of ministry locally and globally.
Click Here to Give Online Today
Learn about other Ways to Give
This Year at Calvary | Annual Report
This report provides a look into how the finances and resources of Calvary Church are being used for ministry here in Orange County and around the world. Thank you to those who give so faithfully and generously. We appreciate your continued support and look forward to what God will do in and through Calvary as a result of your giving.

Thank you to those who give so faithfully and generously to support the ministries of Calvary. We now have several options available for simple and secure digital giving:
Online: By electronic check or credit card at calvarylife.org/give
Mobile App: Search "SecureGive" in App/Google Play Store and follow prompts.
Text: 888-280-4456 with amount and keyword: General, Missions, ENF, GP or Camp. Consider saving the number in your contacts for future use.
Learn About Other Ways to Give
Learn More
Please contact us at or 714-973-4800 for more information on any of these areas of stewardship.