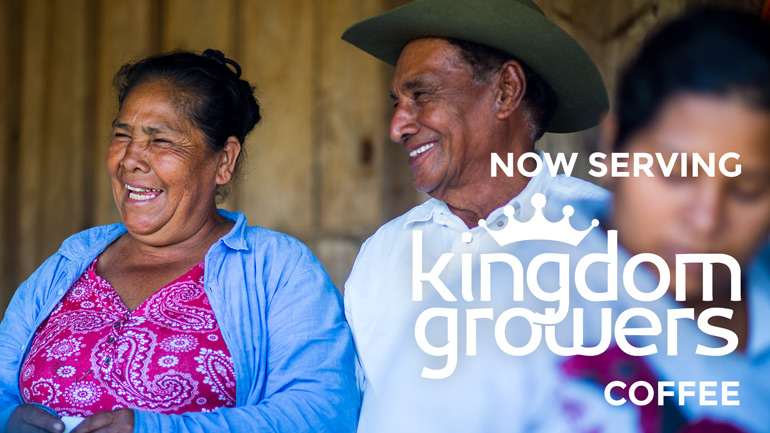 At The Corner, we are proud to serve mission-sourced coffee from Kingdom Growers and we share their powerful vision: Love through mission, respect through business.


FOUNDATION:
Part ministry, part business, part community development. These three pillars of the Kingdom Growers ministries are all founded on biblical principals. In Genesis we see that all people are unique, valuable and made to work. Kingdom Growers gives people around the world a chance to use their talents to provide for their families and communities. We also see in books like Matthew and Acts that a faithful response to the Gospel is an active one. Kingdom Growers gives missionaries access to unreached people so they can share the love of Christ.
"Whatever you do, work heartily, as for the Lord and not for men" Colossians 3:23


STRATEGY
Here at Kingdom Growers, we hold to the "Principal of Subsidiarity". Simply put, the person closest to a problem is the most equipped to solve it. This means that no farmer, artist, or worker of any kind is "ours". We work WITH people around the globe to tackle real-world problems with creative and sustainable solutions. The most crucial of these problems is man's need for salvation. Lucky for all of us, this problem has already been solved; we just need to share the solution. This is why Kingdom Growers exists.
Kingdom Growers operates as a business simply because we believe that work leads to independence. People are given the opportunity to perfect and expand their craft as they sell to Kingdom Growers, allowing them to have a sustainable livelihood that could exist with or without Kingdom Growers. We never seek to create a dependent partner, but an empowered one.


Come by The Corner to enjoy a cup and connect with others.