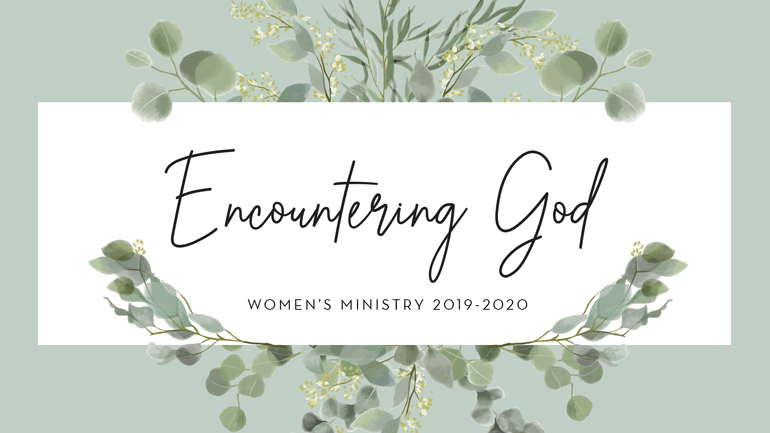 On a mountain top or in the wind? In a dream or an answer to prayer? Through the wisdom of a friend or inspired words on a page? Gazing at the heavens or endless prayers through the night?

How have you encountered God?

We long to see God. Know God. Feel His presence. Hear Him speak.

As we seek God, we will find Him. As we draw near to God, we are confident He will draw near to us. As we make our home in Him, He will make His home in us. As we join God where He is at work, He will continue to do His work in our lives. As we obey God, He will reveal more of Himself to us.

Join us to encounter God and notice His work in our lives. Connect in community. Hear stories of God at work. Pray with and for one another. Read and study God's Word.

Check out all that we have for women this year, and get connected today!


Study at Home Girls' Night Out