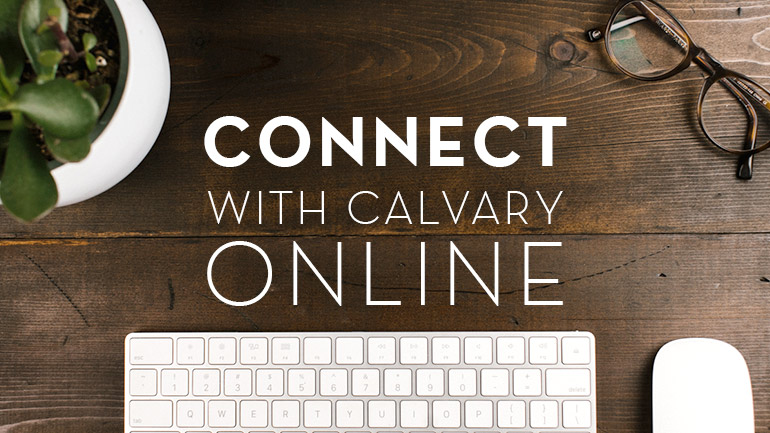 Check out some of the online resources to help you connect with Calvary online:
See Sunday Sermons + Song Lists
Listen to the Calvary Life Podcast
Subscribe to Weekly Pastor's Email
Login to My.CalvaryLife
Find us on Facebook
Photos on Instagram
Galleries on Zenfolio
Videos on Vimeo
Fill out our new Online Connections Card
Are you new to Calvary? Interested in learning more about one of our ministries? Looking to get involved with serving in one of them? Then The Card is what you're looking for! Our goal is to help you get familiar with all of the ministry opportunities we have here. So whether you turn in the physical Card on Sunday mornings or fill out our new online Card, you'll be on your way to getting more involved in life at Calvary.